From Devastation To Dream-Building: Cleveland County Habitat For Humanity Partners With Oklahoma City Home + Garden Show
Jan 15, 2015, 17:17 PM
At this time last year, the
Cleveland County Habitat for Humanity
made a commitment to help rebuild homes in Moore, OK, after devastating tornadoes and storms swept through the area in May 2013. They had been working diligently to find 10 lots for 10 families to build safe new homes. They were also looking for a tornado shelter company to provide secure, affordable shelters for the families. It was quite a busy time for the non-profit organization.
Fast forward one year and there has been great progress. Three homes are near completion and two more are slated to break ground shortly. A grant from the United Way of Central Oklahoma will afford shelters for all 10 families, and
Storm Safe Tornado Shelters
, a company in Oklahoma City, will provide and install the shelters at a much-needed discount. The grant will also help the families by paying their down payment, closing costs, and insurance for the first year.
The Cleveland County Habitat for Humanity is fortunate to receive the time and efforts of volunteers who are still dedicated to the rebuilding efforts in Moore. Many come from out of state to help, including student groups using their college spring and fall breaks to travel to Oklahoma to work for people they have never met before.
"Words do not describe our gratitude for all the volunteers, sponsors, and donations we receive to help our rebuilding efforts," said Linda Banta, Executive Director. "We are a non-profit organization with just 10 employees, and without the enormous amount of support we receive, we could not continue to accomplish the dream of homeownership for our families in need."
As the charity partner at this year's
Oklahoma City Home + Garden Show
, Cleveland County Habitat for Humanity will work hard to raise awareness about the home building they provide and volunteer opportunities their work offers. This year kids can paint and decorate bird houses for a small donation, and the organization will raffle off a backyard play set.
The University of Oklahoma Chapter of Habitat for Humanity
will also share the booth to raise awareness for the Habitat affiliate. Visit their booth in the Modern Living building to learn more.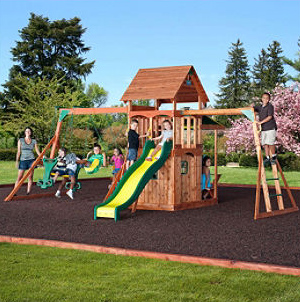 The
Oklahoma City Home + Garden Show
takes over the State Fair Park of Oklahoma January 16 -18, 2015. With appearances by national celebrities including Kevin O'Connor and the Renegade Gardener, hundreds of exhibitors, and local home and garden experts, it's a must-attend event. Don't have tickets yet?
Get 2-for-1 on our Facebook Ticket Deals
.