The Good Feet Store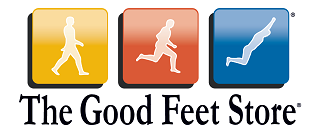 Booth: 1514
1841 Belle Isle Blvd.
Are you living with foot pain?
If so, you've probably tried everything, from more comfortable shoes to gelly-flippy-shoe insert things you got at the drug store, but nothing worked--right? Well, it's time to get serious about pain relief and come into Good Feet today. If you're living in pain from conditions like plantar fasciitis, hammertoes, heel spurs, bunions or just sore, tired feet...Good Feet has 25 different styles in more than 350 sizes and rigidities to fit in virtually ANY shoe. So you can kick those ugly old shoes to the curb and wear your wingtips, penny loafers, sandals - even high heels - in total comfort.
Be pain free!