Official Sleep + Wellness Partner of the Oklahoma City Home + Garden Show
Sleep Number delivers proven, quality sleep through effortless, adjustable comfort and biometric sleep tracking. Experience how Sleep Number's revolutionary 360® smart bed and SleepIQ® technology are proving the connection between sleep and well-being. Visit us at sleepnumber.com.
Located in the Bennett Event Center Booth#1930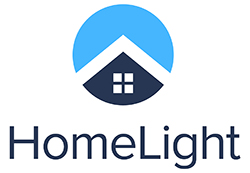 HomeLight's vision is a world where every real estate transaction is simple, certain, and satisfying. We build software and provide services to home buyers, sellers, and real estate agents.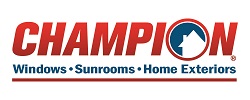 Official Window Company of the Oklahoma City Home + Garden Show
Champion windows, sunrooms and home exteriors is a single source solution for all your home exterior needs. Champion is one of the leading home improvement companies in the United States. When you are ready for your next home improvement project, choose a Champion and make the best choice for your family and home. Since 1953, Champion Designs, Builds, Installs and Guarantees all of our products. Click Here to learn more about our products and services.
See us in the Centennial-booth #4416 and Bennett Event Center-booth #2330
Official Realtor of the Oklahoma City Home + Garden Show.
If you want a Realtor who is mindful and will actually work for you, then get in touch with Karen. If you want an average, run of the mill Realtor, then she is not the Realtor for you. Karen has been in Real Estate since 2008. While working for Oklahoma Dept. of Human Services Karen traveled the entire state of Oklahoma. Karen works with a lot of military transfer families and is familiar with military issues. She stays up to date on changes and technology so your transaction will go as smooth as possible. Karen is a graduate of the GRI, the hardest training in Real Estate. A home is a HUGE decision. Karen will work for your best interests, not hers!
See us in the Bennett Event Center Booth #4307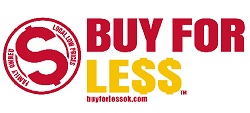 Great Deals on Brand Names.
Purchase $3 off tickets in all Buy for Less stores. buyforless.com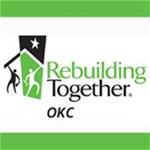 Rebuilding Together OKC
The Oklahoma City Home & Garden Show is proud to partner with Rebuilding Together OKC to help make homes safe, warm and dry. The organization brings volunteers and communities together to improve the homes and lives of low-income homeowners in the Oklahoma City metro area. Visit Rebuilding Together OKC online for more information about volunteering, donating and services. rebuildingtogetherokc.org